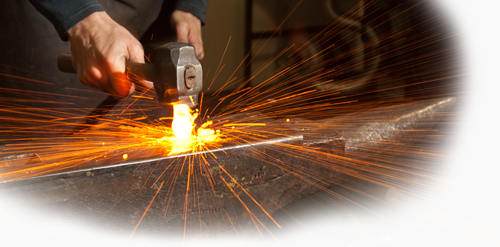 Borrowing Library Catalog
Rocky Mountain Smiths Borrowing Library
The purpose of Rocky Mountain Smiths is largely educational. Our member's library is a key means by which the educational goals of RMS may be fulfilled. Our library has more than 318 books and 208 videos available for borrowing.
Books can also be borrowed thru the mail with our online system or requested by email or snailmail by contacting
RMS Library
Scott Kretschmer
196 Mule Deer Dr
Loveland CO 80537
970-567-2609
Videos from the Rocky Mountain Blacksmithing Conference are now available for sale in DVD and VHS video format from our on-line store.
Please review our Library Policies at the end of this page.
Click on the catagories below to see and check out available items or use the search function.
Loading
RMS Library Policy
Only RMS members in good standing may borrow material from the Library. Good standing means paid up dues and no outstanding library infractions.
Borrowing limits
Books may be borrowed for 30 days
Video tapes, pamphlets and CDs for 15 days
Allowance will be made for mailing time. Please note the 'mail by date' on the label as you receive the item.
Shipping and Handling Fees
A fee is charged to cover the item shipping and handling
Books $ 5.00
Video tapes $ 3.00
Pamphlets $ 1.50
DVD $ 3.00
Note: there are a few fee exceptions.
Return of Media
You are responsible for return postage on all items. You may use the enclosed addressed crack and peal, return label. Ask for the Library Rate, or the lowest possible Media Rate. Please try to tape and otherwise handle the box so that it can be reused.